Norma Anne is the humble princess of her own domain. I own my own mistakes, all artwork is copyright NAChattin.com ® unless otherwise noted.

Creative Arts Classes & Workshops

Get in tune with your creative self.

Fun, easy, and convenient ways to keep the mind stimulated and fascinated. Kids and adults have previously loved these sessions. Be brave--explore art. Family sessions are fun too.

Pop Art: Inspired by Andy Warhol, Claus Oldenburg and others this art style is characterized by bold, simple, everyday imagery, and vibrant block colors.  Participants will create a visual art piece and can move forward to a 3-D piece if an additional session is desired.

Step-Art: Use easy step-by-step lines to create drawings and and paintings of faces and objects. One session is fun and fabulous, but be warned, this fun technique is addicting because it makes anyone an artist in moments.

Have a heart: Inspired by the work of Jim Dine you will paint and collage a masterpiece of modern art that focuses on the image of a heart. This one is going on the wall folks.

Op Art: Create the illusion of dimension using shading, line, and curve. Op Art will have you in awe of your own results.

Watercolor Greeting Cards:  Every wondered if you'd enjoy watercolor but didn't want to invest in the supplies or long weeks of lessons? Learn just a few beginner techniques using the instructor's supplies and find out if you'd liked to do more. You'll have three greeting cards to show for it even if you don't go further into the world of watercolor.

Picasso - How Surreal: Picasso was the most dominant and influential artist of the first half of the twentieth century. Let him inspire you to greatness with these visual art sessions. Musical Instruments, people, still life and nature were all explored by Picasso. We will use collage and color blending to make our own masterpieces. 

A few more popular topics:

*Fun Lettering

*Collage Greeting Cards

*Rubber Stamping--workshops for beginners to very advanced

*No-sew scarf from tee-shirts

*Easy loom knitting

*Project Life--Managing and preserving the photos in your phone

*Visual Journaling

*Art Cards Originals (ATC) mini art

*Embroidery (wall hanging or pillow case)

​*Reclaimed Greetings--recycle old greeting cards to new treasures to mail and enjoy

Fees & Details:

 $35.00-$50.00 per person or flat fee for larger groups plus minimal supply fee for an hour and a half session. Bible Journaling workshops available on sliding scale or love offering.

One to 33 participants allowed in most sessions.

Sessions are available in the student's home, local library, or meeting room depending upon the topic and age group.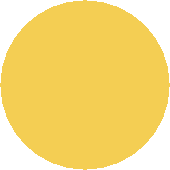 Norma Anne is the humble princess of her own domain. I own my own mistakes, all artwork is copyright NAChattin.com ® unless otherwise noted.

Bible Journaling -Creative Reflections and Expressions through Bible Study
:
 Rev Norma Anne leads these workshops that merge  Bible study (scripture choices based on the Common Lectionary) with creative expression directly in your Bible. Participants will provide their own Bible. Each session we gather for study, prayer, and inspiration before learning and sharing a variety of techniques such as coloring, collage, poetry, lettering, and drawing. No previous skills or experience required.
Vision Boards - From Static to Magic: Create a beautiful collage as an expression of your soul. This is not a goal-setting workshop, instead it is a creative map making session. No experience required, all supplies provided, and please, don't do any preparations before class. 

​Art Directory

Tenants of Creativity -
a digital art gallery I created to inspire. You'll hear most of these during every workshop I lead.
​My You Tube Channel has a few of mine and far more wonderful tutorials from other artists in my playlist.