Norma Anne is the humble princess of her own domain. I own my own mistakes, all artwork is copyright NAChattin.com ® unless otherwise noted.

Live Well, Live Safe, & Live Creatively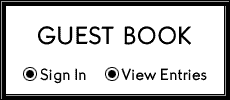 Bible Journaling--creative reflections and expressions through Bible study

​Join me on a journey of whole life living.

 I live my life dedicated to sharing, caring, thriving, and living each moment to the fullest.


These workshops are near and dear to my heart. I want to teach them everywhere all the time, however, that's not always possible. Please 
contact me 
if you wish me to lead a session for you locally or online and I will make every effort to accommodate your request.
I encourage you to lead this Bible study yourself or use these materials for your own personal study.

Workshop Description: 

Bible Journaling Workshop—Creative Reflections and Expressions through Bible Study

It's about studying the Bible and responding in a creative way.

Overview: Our Bible journal workshops merge Bible Study based on the Revised Common Lectionary* with creative expression directly in your Bible. Each month we gather for study, prayer, and inspiration before learning and sharing a variety of techniques such as coloring, collage, poetry, lettering, and drawing. No previous skills or experience required.


Participants are encouraged to purchase a Bible and a few basic supplies designed for creative study and expression. There are a variety of styles and translations of Bibles available online and in-stores. Feel welcome to attend your first workshop before purchasing a Bible and deciding which supplies will be best for you. 

Shared supplies and materials are available in every workshop.
*The lectionary is a selected collection of scriptural readings from the Bible that can be used for worship, study or other theological uses. Many congregations of the Christian Church use the Revised Common Lectionary which follows the liturgical year in a 3-year cycle and provides scriptural recommendations that complement the current season of the liturgical year.

Just as every peice of art is unique, every Bible journal page is unique. Here are some examples of my pages in my style--which varies greatly from the majority of Bible journal pages I've seen published. Workshop participants are led to find their own style which will likely vary greatly from mine. 

When the emphasis of a workshop is placed as much on Bible study as it is on creating pages, your results will be a blessing for you and for others.

​Art Directory

Tenants of Creativity -
a digital art gallery I created to inspire. You'll hear most of these during every workshop I lead.
​My You Tube Channel has a few of mine and far more wonderful tutorials from other artists in my playlist.